WE ARE PET LOVERS. SERVING WESTERN WINSTON-SALEM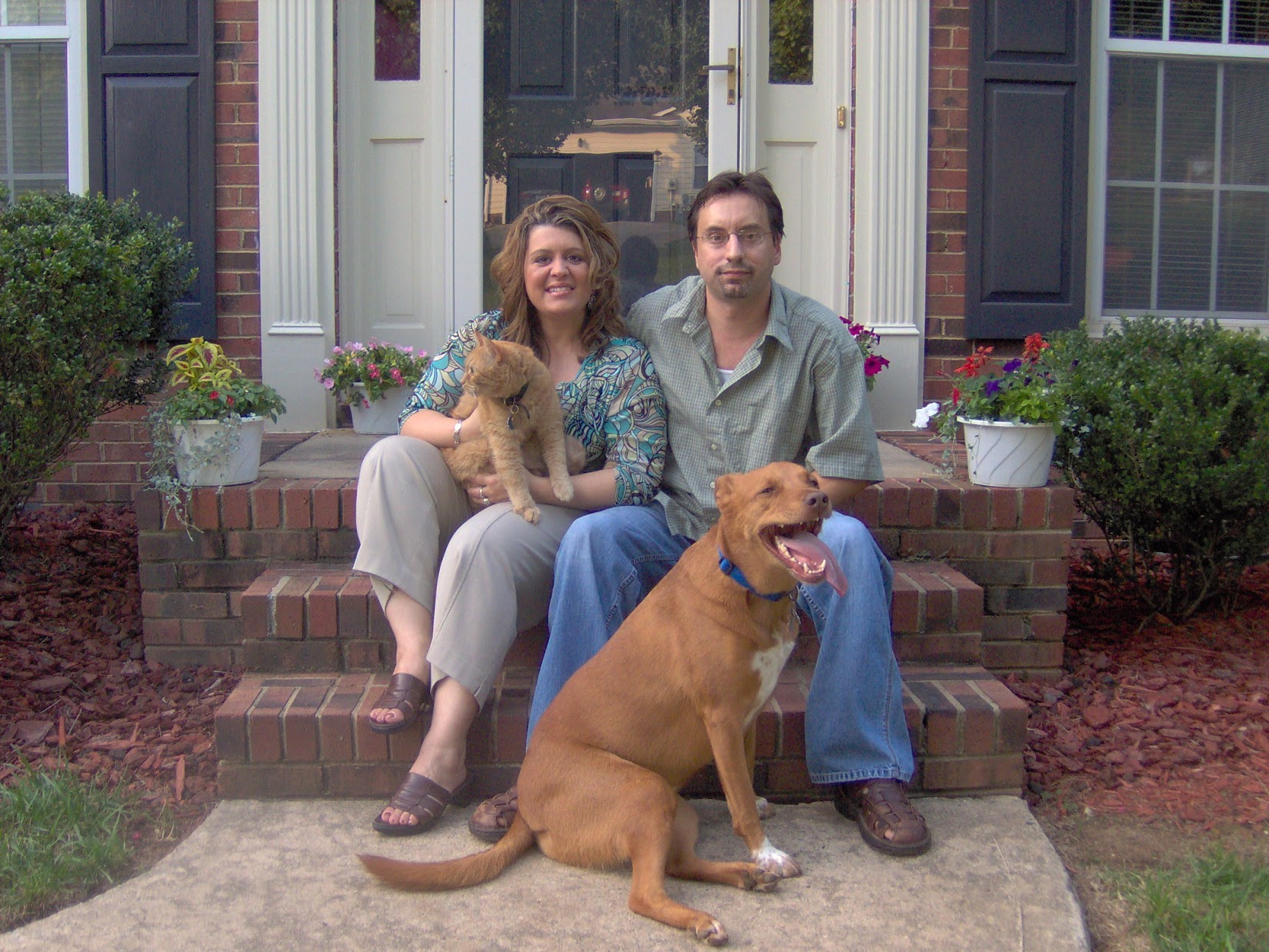 Walkin'-n-Waggin' Dog Walking and Pet Sitting Service began providing pet care services to pet owners in 2004.
Since that time, Lori & Don Waldo, along with their team of professional dog walkers / pet sitters, have been striving to provide the most reliable, yet affordable, high-quality dog walking and pet sitting service to each of their clients throughout the Western Winston-Salem region.
According to the American Humane Society, pets are most content when they are home – surrounded by those sights, sounds and smells familiar to them.
Unlike boarding services, your pets will not be unnecessarily exposed to potential disease or parasites; nor will they be placed in unnecessarily stressful situations. Whether walking, running, playing or even while convalescing, your pets will always be under the close, loving supervision of one of our experienced, skilled dog walkers / pet sitters.
Walkin'-n-Waggin' s licensed, bonded and Pet First Aid certified pet care professionals take every precaution necessary to insure that your pet is safely cared for; and that your absence from your home will not be detected. Following our initial walk or sitting with your pet(s), we will contact you to fill you in on all the details; and, after our final scheduled visit, we will verify that you have returned home safely to those you love. Of course, we will leave detailed notes (which we can also phone, text or email) after each of our visits in between.
When you choose Walkin'-n-Waggin' for your dog walking and pet sitting needs, you can rest assured that your pet – as well as your home – will be well taken care of. Our friendly team is comprised of only the most conscientious and trustworthy pet care professionals. So, go ahead, contact us today for a free consultation; and put your pets in the care of professionals you can trust.
Experienced Pet Owners, walkers & trainers
American Red Cross Certification in Pet First Aid
Licensed in both North and South Carolina
Member, Professional United Pet Sitters
A+ Rating with the Better Business of NC
Bonded & Insured for home and overnight pet sitting
National background search on all walkers / sitters
Dog walking and training, if necessary
One-on-one and supervised play time
Scheduled feeding and watering
Medications administered as directed, no charge
Brushing and massage time
Lots and Lots o' TLC
Litter box maintenance
Plant care and light yard pick up
Mail and newspaper pick up
Trash to-and-from curb
Light & blind alternation
Alarm deactivation and reactivation
Pet Taxi and emergency transport
Detailed notes regarding each visit
Phone or text message after initial & final visits
List of References Available Upon Request
Service Area: We currently service the Western Winston-Salem area.
Please contact us directly with any questions concerning coverage for your particular location.
Payment: Cash, bank transfers, and credit cards.
Discounts: Standard or extended visits of 4 or more regularly scheduled appointments per week on a continuous basis; and vacation bookings of 14 or more consecutive visits earn a 3% discount (excludes 15-minute potty breaks).
*Does not include feeding or the administering of meds; additional mileage charges may apply.
**Holidays: New Year's Day, Easter, Memorial Day, 4th of July, Labor Day, Thanksgiving Day, Christmas Day.